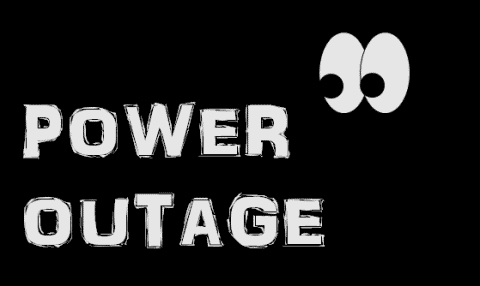 Power outages are inevitable and occur without notice. Power outages often occur during bad storms or because something went wrong with your electricity. Usually the outage is simply an annoyance but can cause anxiety and worry. What makes the difference for severity that impacts the emotional aspect? How you respond and react to the power outage in the beginning as well as how well you prepare prior to.
If you need help preparing for power outages, contact the certified electricians at Expert Air for all your electrical upgrades and any electrical repair services needed. Our electrical evaluation will let you know what needs to be done preemptively so that you aren't reacting to a power outage.  Expert Air will help you get prepared.
STRUCK BY POWER OUTAGE
FIND THE CULPRIT. Get informed. Information like what caused it, how long the outage will last.  Use the radio or a smartphone to research.
TURN OFF APPLIANCES. If the outage is from a storm, all power needs to be turned off for safety purposes.
KEEP THE OUTSIDE TEMPERATURE IN MIND. Long power outages mean you will be affected by the outside temperature, so bundle up if lows are cold and have as much (bottled) water as possible nearby if the highs mean it will hot.
WHEN OUTSIDE, AVOID STANDING WATER. Severe weather may cause downed power lines which can be hidden in any standing water.
PREPARE FOR A POWER OUTAGE
INVEST IN SURGE PROTECTION. Look into whole home surge protection plans to protect against potential property damage caused by storms.
INVEST IN STANDBY GENERATORS. Whether automatic switch or portable, the unit will help with temperature control and food preservation. A big investment up front will pay itself off during a storm both in peace of mind, health, and safety.
PREPARE AN EMERGENCY KIT. In addition to the food and water supply above, you will also want to have a first aid kit, flashlight, and a radio that can operate on battery or hand-cranked.
Whether you have been victim to severe storms causing long power outages or you want to ensure that if it happens you will be inconvenienced as little as possible, contact Expert Air for top of the line electrical protection, as well as repair and installation services. We offer 24/7 emergency services, so if needed, we are here to help.