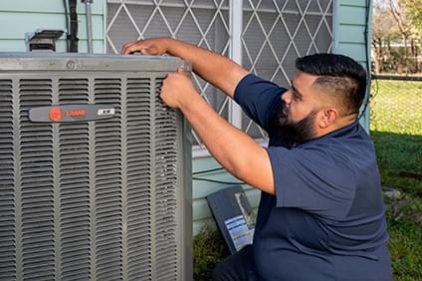 AC Repair Baytown, TX
You cannot expect to be dealing with AC repairs in Baytown at the height of the summer. This part of the country endures notorious summer heat, making it necessary to have a functioning air conditioning system to handle the difficulties of this particular season. Your Baytown air conditioning system puts in a lot of effort, and even the greatest, most well-maintained systems occasionally experience operating issues as a result.
The moment you notice a problem with your system, you should contact Expert Air Cooling & Heating for AC repair in Baytown. We'll send a skilled, knowledgeable air conditioning repair professional to assess your system and get it fixed quickly!
We provide a full range of air conditioning repair services, so you never have to question if we can help. All of our professionals at Expert Air Cooling and Heating are air conditioning specialists, so they can manage any challenges that your air conditioner presents. People occasionally call us to ask if they actually need air conditioning repairs in Baytown. Their issue could appear to be minor or something they can just get used to. We assure them that no issue is too small for us! In reality, if you ignore tiny issues, they frequently grow into bigger ones.
Contact Expert Air Cooling & Heating as your Baytown air conditioner repair provider for any of the following problems:
Your air conditioner won't start, or it only starts occasionally.
You cannot switch off your air conditioner.
Your air conditioner turns on and off quickly or multiple times a day, so that it's not cooling your home
Your air conditioner circulates warm, lukewarm, or hot air.
Unusual sounds are coming from your air conditioner, like banging or clanking.
Your house is too warm, even though your AC is running all the time.
When you call Expert Air Cooling & Heating, we will send a Baytown air conditioning repair specialist  to you shortly to identify the root of your issue and quickly repair it so you can stay cool all summer long!
Problems with your air conditioner can arise at any moment, and there's never a convenient time to call for repairs. That's why Expert Air Cooling and Heating provides emergency air conditioning repair in Baytown and the surrounding areas.
Our Baytown AC repair specialists are there to take your calls and respond to you quickly. They are available around-the-clock, every day of the week, and every day of the year, so you never have to worry about getting waiting too long to get that AC repair your need.
Air Conditioning Repair in Baytown You Can Trust
When you require a reputable air conditioning repair company in Baytown, call Expert Air Cooling and Heating.  We'll demonstrate how simple it is to solve your AC issues quickly. Schedule a consultation with one of our knowledgeable HVAC specialists right away!
Be Cool, Save Money
Protect your home with the latest technology and worry less with a lifetime guarantee on service parts. Join the Expert Air Maintenance Plan today!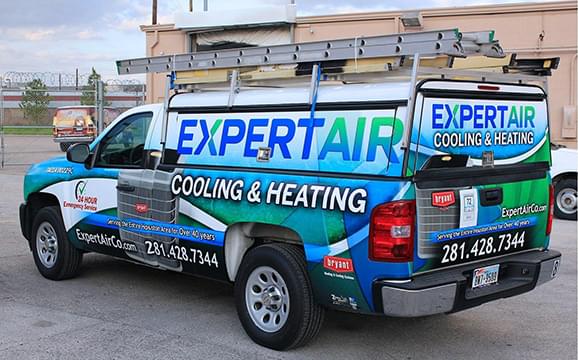 Baytown AC Repair Recommended Readings