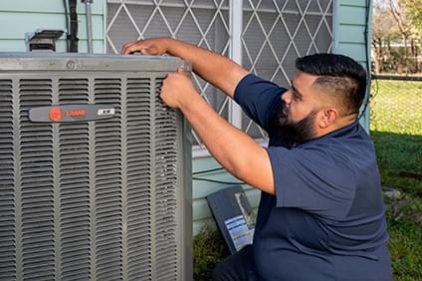 AC Installation The Woodlands, TX
Is this the year where you get a new The Woodlands air conditioning unit or system? Do you want to move forward with AC installation in The Woodlands, TX area, but you're worried about the cost? If this is you, then you're in the right place.
At Expert Air Cooling & Heating, we'll help you find a great new unit for your home, then install it and test it to make sure it will work well for you for many years. We'll let you know how much everything will cost up front, so you can make a good decision for yourself and your family when it comes to air conditioning installation in The Woodlands and beyond.
When to Choose AC Replacement in The Woodlands, TX
It can be difficult to know if you truly need air conditioning installation in The Woodlands and the Houston area. After all, you want to replace your AC before it dies, if you can, but you also want to get as much life out of it as possible.
Here are some times when we recommend AC replacement in The Woodlands, TX:
Your AC unit is older. If your unit is 10-15 years old or more, replacing it can mean saving money on energy every month and it might keep you cooler, too.
Your AC unit requires major repairs. If you're having to call for air conditioning maintenance multiple times per year, it might be better to invest in a new one rather than trying to make the old one keep working.
You're warm at home even when your AC runs. That air conditioner might be too small for your house or it may not have the same cooling power it once had.
When you call on our The Woodlands AC installation experts, we'll evaluate your needs and match you up with a great new air conditioner. We'll base this match on:
The square footage that the new unit will need to cool
How cool you like to keep your home all summer
How frequently you turn on the air conditioner
Your energy-saving preferences
The type of AC you have and your level of satisfaction with that unit
We'll order your new air conditioner and install it for you, too, so you won't have to worry about anything!
Ensuring comfort and air quality in newly constructed buildings relies on a reliable The Woodlands HVAC contractor like Expert Air. We take pride in providing tailored air conditioning solutions for builders and developers.
Our skilled The Woodlands air conditioning technicians specialize in system design, installation, and maintenance for residential and commercial properties. From initial planning to system commissioning, we work closely with builders to ensure efficient, code-compliant air conditioning solutions.
Recognizing the uniqueness of each project, we offer comprehensive HVAC services, including load calculations, ductwork design, equipment selection, and energy-efficient installations. Our commitment to industry advancements ensures comfort, energy savings, and sustainability. With a proven track record in our community, Expert Air is your trusted partner for new construction HVAC needs, creating spaces that are not only structurally sound but also comfortable and conducive to a high quality of life.
The Woodlands AC Installation Pros
Rely on our team from Expert Air whenever you need air conditioning installation in The Woodlands and the Houston area. We'll help you stay cool no matter how hot that Texas summer gets!
Be Cool, Save Money
Protect your home with the latest technology and worry less with a lifetime guarantee on service parts. Join the Expert Air Maintenance Plan today!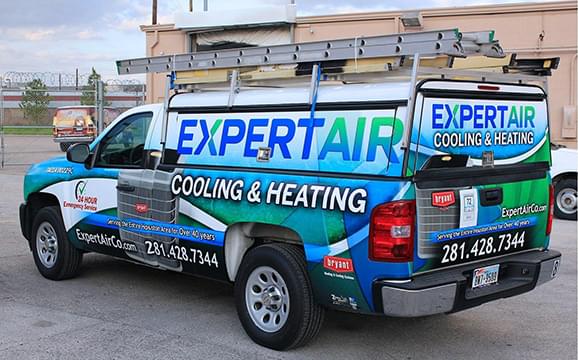 Learn more about AC Installation in The Woodlands & beyond!