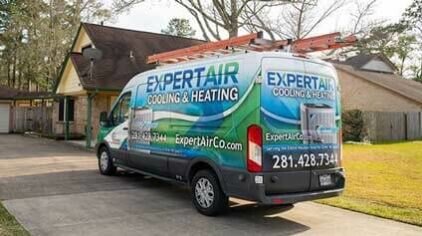 Heating Repair The Woodlands, TX
Is your heater or one of the components having trouble? Is your energy bill on the rise but your comfort is less than preferred? Don't postpone scheduling heating repair in The Woodlands or the surrounding area; the problem could get worse and end up costing you more money in the long run. No job is too big or small; whether you need heater repair work for a single unit or multiple units, you'll get speedy, high-quality service that you can depend on. Reach out to us for heater repair today!
Signs You May Need Heater Repair
Our heating repair pros have experience working on all makes and models of heating systems, from furnaces to heat pumps. Some of the most common heating problems we see and fix include, but aren't limited to:
Heaters that won't turn on
Heaters that won't turn off
Heaters that turn on and off too rapidly to heat a home effectively
Heaters that make unusual sounds
Heaters that blow cold air
Heaters that smell like burning
Defective fans or blowers
Parts of the house are warmer than others
During the colder times of the year, run your heater with confidence. Even the most well-oiled machinery encounters functionality issues over time, your heating unit is the same. Occasionally your system will need and benefit from professional heating repair in The Woodlands, TX. At the first sign of problems with your heating system, schedule repair services with our trained technicians. If you are uncertain if you really need a heating repair or replacement, contact us at Expert Air and we will evaluate your system!
Reliable Heater Repair in The Woodlands & Beyond
Call Expert Air Cooling & Heating today or whenever you need home heating repair in The Woodlands or the surrounding area. We'll connect you with a pro who specializes in the type of heating system you have and get you an appointment ASAP. No matter what it takes, we'll get your heater back on so you can be warm and comfortable at home again. Reach out to us for reliable heating repair in The Woodlands soon!
Be Cool, Save Money
Protect your home with the latest technology and worry less with a lifetime guarantee on service parts. Join the Expert Air Maintenance Plan today!