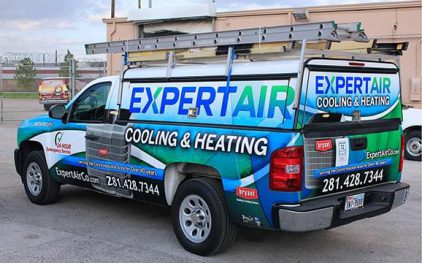 Commercial HVAC Service The Woodlands, TX
Commercial HVAC service in The Woodlands, TX requires a different level of expertise than servicing residential heating and residential air conditioning systems. Commercial heating and air conditioning in The Woodlands, TX involves equipment that is much larger, requiring more constant intense use, and heavier loads than residential HVAC equipment. These systems tend to be more complex in setup as well, with single-zone to multi-zone system varieties.
Reach out to our The Woodlands HVAC experts when you need help with your commercial HVAC in The Woodlands and beyond!
Our Commercial HVAC Service in The Woodlands, TX:
At Expert Air, we offer a comprehensive range of heating and cooling services to meet all your needs for commercial HVAC service in The Woodlands, TX:
Commercial furnace maintenance
Commercial furnace repair
Commercial furnace installation/replacement
You probably run your business' heating and air conditioning system almost every single day. With all that use, it shouldn't be a surprise that it will eventually break down. For commercial The Woodlands HVAC repair, call the professionals at Expert Air. We have experience working with many different types of businesses and many different types of HVAC issues.
One of the best ways to keep your The Woodlands commercial HVAC system working well is to get it regularly maintained. Regular commercial HVAC maintenance might be able to increase the efficiency of your system and could potentially reduce the need for costly commercial HVAC repair. Call Expert Air today to talk with one of our professional commercial The Woodlands HVAC technicians!
In the market for a new unit? We can also provide commercial HVAC installation and replacement. Important points to consider are the type of air conditioners and heaters your business needs, the number of units, and their optimal location on your business property. We would love to help you select a new heating or AC system for your business that matches your needs and your budget. Our technicians can then install it for you so that it works well for as long as possible.
There are tremendous potential benefits to replacing your heating and air conditioning system including reduced repair, increased efficiency, and extended life.
Commercial The Woodlands HVAC Experts
If you need reliable The Woodlands HVAC services contact the skilled and experienced technicians at Expert Air. We've worked with a wide variety of businesses offering top-notch heating and air conditioning in The Woodlands for all different types and brands of commercial equipment. When you're ready to work with a commercial HVAC contractor who is dedicated to your satisfaction and to the quality of work that he does, call Expert Air Cooling & Heating, the best HVAC service The Woodlands has to offer!
Be Cool, Save Money
Protect your home with the latest technology and worry less with a lifetime guarantee on service parts. Join the Expert Air Maintenance Plan today!