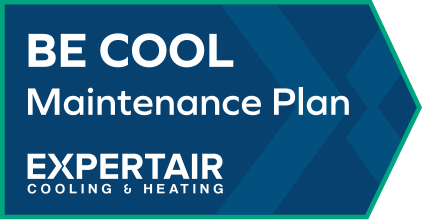 Maintenance Plan
HVAC maintenance is an important part of keeping one of your home's most expensive investments operating at its fullest, energy-efficient capacity, and from turning into an unnecessary major expense or even worse, a failure during the Houston area's hottest months! You shouldn't have to think twice about protecting your system and ensuring your family's comfort by joining the Expert Air Be Cool Club.
Click here to learn more about our maintenance plan benefits!
PRICE UPDATE!
WAS $189 per year
NOW $120 per year!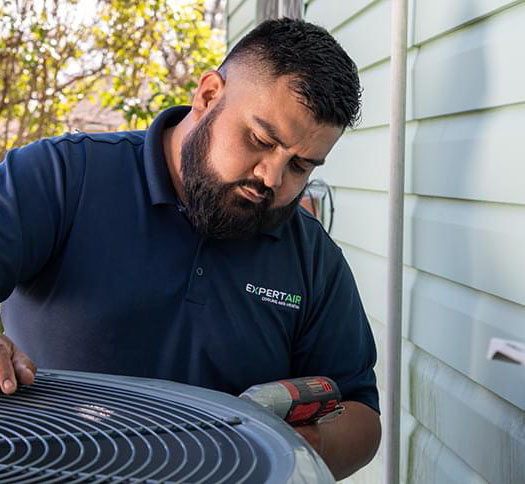 Reasons to Join the Club
Be Cool, Save Money
No Overtime Fees
No overtime fees as long as you are a member.
Priority Scheduling
Go to the front of the line with priority service scheduling.
You Benefit When You Join the Be Cool Club!
Energy usage declines and you save money by keeping your equipment clean and properly maintained

TWO maintenance visits per year

Extend the life of your equipment through maintenance

10% discount on replacing heating & cooling equipment
More Benefits
Peace of Mind for the Low Cost of $120 per Year
All HVAC service companies are not the same, and good, honest service is a rare commodity these days. At Expert Air we are offering our valued customers membership to the Be Cool Club. We want you to feel that you're a part of our family so that when it comes to service you will call us. We value you and your referrals. Thank you for choosing Expert Air!
Condenser Coil
Refrigerant Charge
Controls & Safeties
Relays & Contactors
Crankcase Heater
Unit Wiring
Temperature & Pressures
Capacitors
Motors
Unit Disconnect
Lubrication
Belts & Pulleys
Condensate Drain
Air Filter – (cost separate if changed)
Voltage & Amp
Thermostat
Chlorine Tablets
Mildew Preventative Spray
Learn More
Check out our PDF to learn more about the Be Cool Club benefits that you could get for only $120 per year. Call us with any questions or to sign up today at (281) 428-7344!
Download PDF