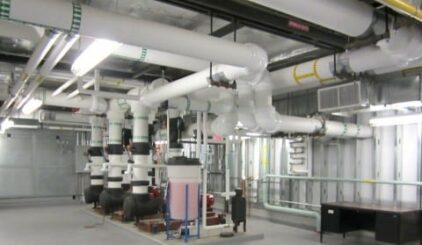 Commercial HVAC Baytown, TX
If you run a business, you know how important it is to have a reliable commercial HVAC company in Baytown, TX that you can call on whenever you need help. At Expert Air Cooling & Heating, we believe we offer just the expertise that you need.
Our Baytown HVAC contractors understand that the needs of commercial customers often differ from those of residential ones. We will work with you to resolve your Baytown commercial HVAC problems while keeping you in business and staying out of your way! We can even arrange to work after hours, if that's what you need.
Call us today when you need help with your commercial HVAC in Baytown, TX!






Our Baytown HVAC Services
Diagnostic of AC Unit
Get detailed results in minutes, and accurately know the issue.
Review Your Options
Our expert will review your options based on the problem.
Reliable Results
We provide the best solutions possible, quickly and efficiently.
Commercial HVAC Repair
When your heater or your air conditioner isn't working, call us for commercial HVAC repair in Baytown, TX right away. We'll work with you to make sure you, your customers, your tenants, and your clients can all get comfortable again soon.
We'll start by getting to you quickly and evaluating whatever part of your commercial HVAC system isn't running well. As soon as we find the problem, we'll let you know and arrange to work on it as is convenient for you. It won't be long before your HVAC is running again!
If it's time for a new commercial HVAC system, contact us about that, too. We'll match you up with the system that is best for your business. No matter how complete things get, we will make sure you get the system that is optimal for your specific needs.
We'll install your new commercial HVAC system in Baytown, TX, too, taking care to ensure that every part is working. When we're done, we'll turn it on and make sure you have the heating and cooling power you need!
Regular commercial HVAC maintenance in Baytown, TX can help you keep your system working well all year long. Call us once each year so we can come out and ensure that each and every component of your system is working the way it was designed to.
If we find any problems, we'll fix them ASAP so you will have reliable HVAC functionality for your business once again. We'll make sure your system works efficiently, too, so you can save money on energy.
Professional Help for Your Commercial HVAC in Baytown
When you need a trustworthy team for commercial HVAC in Baytown, TX, call us at Expert Air Cooling & Heating as soon as you can. We'll be there fast and fix your system soon!

Extraordinary Results From Our Experts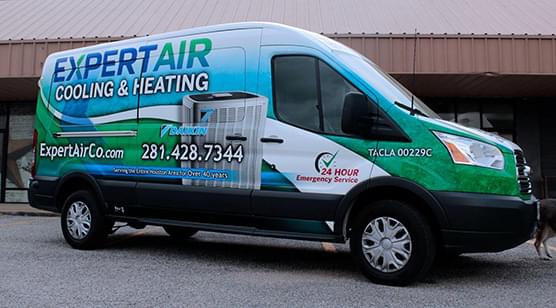 Comfort Solutions for Texans
Honest, Professional, Quality Service
For over 40 years, the heating and air conditioning professionals at Expert Air have provided quality and honest Baytown and The Woodlands HVAC service.
Our team is dedicated to our customers' complete satisfaction and to the quality of our workmanship.