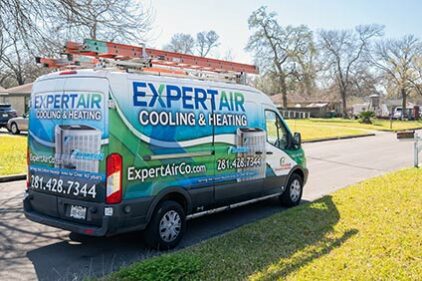 Indoor Air Quality Baytown, TX
If you're concerned about your indoor air quality in Baytown, TX, then give us a call at Expert Air Cooling & Heating now. Let our Baytown HVAC team know you have IAQ concerns, and we'll send one of our environmental experts to your front door. Your expert will work with you to help you find the best indoor air quality solutions for your specific needs.
Reach out to us for help with your indoor air quality in Baytown, TX now!






Our Baytown HVAC Services
Diagnostic of AC Unit
Get detailed results in minutes, and accurately know the issue.
Review Your Options
Our expert will review your options based on the problem.
Reliable Results
We provide the best solutions possible, quickly and efficiently.
Air Filtration & Purification
If you want to remove contaminants from your air, our Baytown, TX air quality experts can install an air filtration or air purification system in your home. These systems can remove allergens, mold and mildew spores, viruses and bacteria, and more from your air.
We can install them for your whole home, or just for a single room. Our Baytown IAQ team will work with you to determine what will be best for your needs.
If your air is too humid and it's causing problems, we can help improve your Baytown air quality by installing a whole-home dehumidifier to remove some of that moisture. This can help reduce mold and mildew growth in your home. It can also help your HVAC systems function more efficiently. We'll make sure you get an awesome dehumidifier that will work well for you for many years.
Duct sealing can help lower your energy bills and make your HVAC system work more efficiently. To help improve your indoor air quality in Baytown, TX, we'll assess your ducts to make sure duct sealing is a good option for you. If it is, we'll bring in our team and work quickly. Before you know it, all the small holes and cracks in your ductwork will be filled and you won't be heating and cooling the outside anymore!
If you have larger duct problems, we can handle your duct repair or duct replacement in Baytown, TX, too. We'll take a look at your ducts, then let you know if we can fix the problems we've found or if you need to run brand new ductwork.
Either way, our team will work with you to make sure that all the hot and cold air your HVAC system produces makes it into your home and isn't lost outside.
Baytown Air Quality Specialists
Call us at Expert Air Cooling & Heating today, or whenever you have questions about your indoor air quality in Baytown, TX. Our team will get an expert out to you fast to make sure you have high-quality air to breathe again soon. Schedule your appointment today!

Extraordinary Results From Our Experts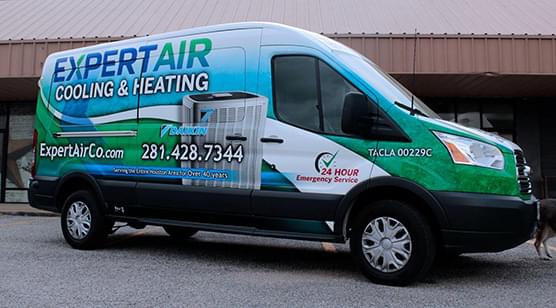 Comfort Solutions for Texans
Honest, Professional, Quality Service
For over 40 years, the heating and air conditioning professionals at Expert Air have provided quality and honest Baytown and The Woodlands HVAC service.
Our team is dedicated to our customers' complete satisfaction and to the quality of our workmanship.