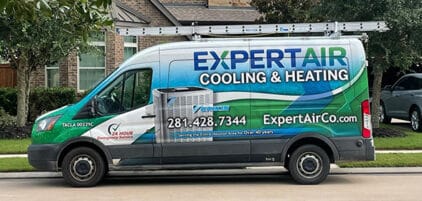 Insulation Services Baytown, TX
Are you looking for insulation for your home in Baytown, TX? Do you feel like your home is losing hot or cold air but you're not sure what to do about that?
At Expert Air Cooling & Heating, our Baytown HVAC experts can help you insulate your home, which can lower your energy costs every month. Many people think that increased insulation only helps with heating, but the truth is that it helps with cooling, too. When your cold air isn't escaping from your home, you will be warmer inside. Find out more when you call us today!






Our Baytown HVAC Services
Diagnostic of AC Unit
Get detailed results in minutes, and accurately know the issue.
Review Your Options
Our expert will review your options based on the problem.
Reliable Results
We provide the best solutions possible, quickly and efficiently.
Blown-In Insulation
Blown-in insulation is one of the easiest ways to add insulation to your home. There are different kinds of insulation – cellulose, mineral wool, and fiberglass. We'll help you choose the one that is best for your home, based on your preferences, where it will be, and what your home is made of.
We can add blown-in insulation in Baytown, TX whether you already have some or not. No matter what, we'll add insulation to what you have now so you'll be able to retain hot and cold air in your home.
Did you know that adding ventilation to your attic can enhance your home's energy efficiency. When you can keep your attic cool and dry in the summer and protect it from rain in the winter, your home will maintain its temperature better. This helps save energy and helps you save money on that energy!
We offer a wide variety of attic ventilation in Baytown, TX, so we are sure we can install one that will work for you. Don't hesitate to reach out because we'll match your new system to your needs and your budget.
Radiation is one way that heat moves across barriers, and it's one way that most methods of insulation won't protect your home against. However, we can install a barrier specially designed to protect against this kind of heat. We'll install a sheet of reflective material on the substrate of your home to keep radiant heat out. This can make a major difference for you, depending on the location and type of sun your home receives.
Baytown Insulation Specialists
Call us at Expert Air Cooling & Heating today and we'll help you with insulation and ventilation in Baytown, TX. Stop paying too much for heat or getting too hot at home, make your appointment today!

Extraordinary Results From Our Experts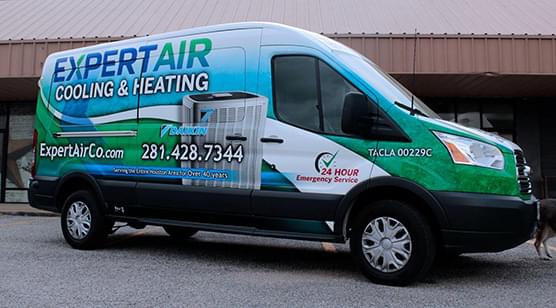 Comfort Solutions for Texans
Honest, Professional, Quality Service
For over 40 years, the heating and air conditioning professionals at Expert Air have provided quality and honest Baytown and The Woodlands HVAC service.
Our team is dedicated to our customers' complete satisfaction and to the quality of our workmanship.