Unless a surprise occurs at a birthday party, almost no one likes a surprise, and even so, they may not be able to please everyone. You can make sure that as the temperature starts to drop in autumn at the end of summer, the communication system will not bring you unpleasant surprises. Although it provides excellent cooling air to get through Texas's high temperatures comfortably, it must generate the same necessary heat in the next few months. Our autumn exchange service can ensure that your system provides you with reliable performance without any surprises.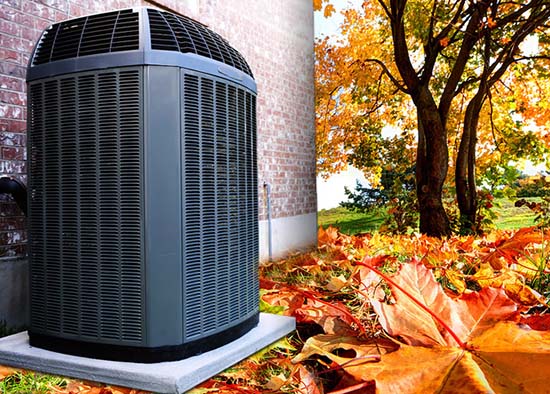 Switch from AC to Heat
When it starts to go from summer to fall, your system will need to cool your house before the temperature reaches 95 in October. When the night gets cold, the heater must get turned on to transform the 50 degrees cold into a warm home. Getting your home ready for fall and the changing temperatures, it is best to get your system ready to operate the AC and heat efficiently and safely. The comprehensive service provided by AC maintenance technicians can detect problems that affect system performance when most needed.
Regular preventive maintenance can prevent efficiency losses of up to 5%, help control electricity bills, extend HVAC equipment's life, and ensure uninterrupted operation. Early detection of potential mechanical failures can avoid more significant trouble. The benefits include allowing you to avoid the inconvenience of downtime and the trouble caused when the system that your family and guests need cannot work correctly.
Your HVAC system will get very little attention while it warms or cools your home, but it does require you to continue regular maintenance for its yearly performance. You can have your system put into excellent working condition when something happens by using our AC Repair Service. There are different maintenance routes that you can go to, but finding out something is wrong early and addressing it can keep your system in top shape.
Maintaining Air Quality Indoors
When it starts to get chilly, you will start to stay inside. It makes it a big thing to think about the quality of your indoor air necessary. There are many contaminants in your air and the home you may know about, and they are everywhere. If you have pets, then pet dander can get found, then pollen from outside, making it hard to breathe for those who have allergies. Mildew and mold can cause low air quality, paint and carpets put fumes in the air, and perfumes can make the air quality low. Not paying attention to the air particles in your home can cause you to need AC repair services.
It can be an inconvenience when you experience your HVAC system issues, but our technicians will make it easy for you. We provide excellent service and give you the service that you deserve and expect.