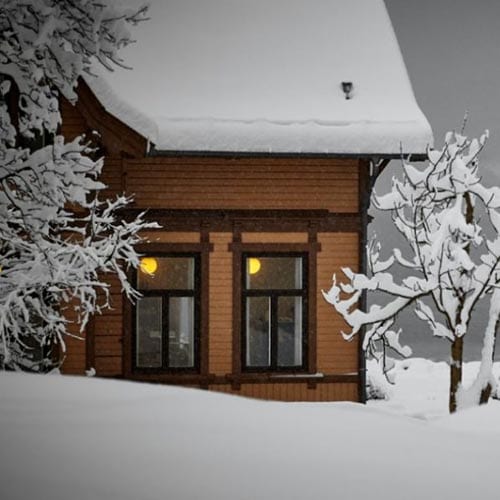 The holiday season is upon us, and with it comes the joy of hosting family and friends. Before the festivities begin, it's essential to ensure your Spring, TX home is ready to welcome your guests. Expert Air is here to help you with all your home service needs. Call us today, or keep reading to learn practical ways to prepare your home for the holidays:
Call (281) 428-7344
1. Deep Clean Your House
De-clutter: Start by clearing out any unnecessary items from your living spaces. This will make your home feel more spacious and welcoming. Donate or throw away things you no longer need.
Dust: Dust accumulates everywhere, especially in those hard-to-reach corners. Ensure you dust off surfaces, including fans, shelves, and window sills.
Mop and Vacuum: Clean your floors thoroughly. Vacuum carpets and rugs, and mop hardwood or tiled floors. A clean floor not only looks good but also keeps allergens at bay.
2. Ensure Adequate Seating
It's essential to ensure that all your guests have a comfortable place to sit, whether it's during a meal or a casual chat.
Additional Chairs: If you don't have enough chairs, consider borrowing or renting. Stackable chairs can be a great option as they're easy to store once the gathering is over.
Creative Seating: Use ottomans, benches, or even floor cushions to provide additional seating options.
3. Ensure Your Spring, TX Heating and Air Conditioning Systems are Ready
For Colder Climates:
Heating System Check: In colder climates, a working heating system is essential for comfort during the holidays. Schedule a maintenance check to ensure your furnace or heating system is operating efficiently. Replace any old filters to improve air quality and efficiency.
Insulate: Check for drafts in windows and doors. Proper insulation will keep the warmth in and the cold out, ensuring your guests are cozy.
For Milder Climates:
Dual System Check: In milder climates, the weather can be unpredictable. Ensure both your heating and air conditioning systems are in top shape. This ensures you're prepared whether you need to warm up or cool down your home.
Thermostat Calibration: Make sure your thermostat is calibrated correctly. This ensures that your home maintains a comfortable temperature, regardless of outside fluctuations.
Rely on Expert Air for all your Spring, TX HVAC repair before the holidays!
4. Improve Indoor Air Quality
Change Air Filters: Regularly changing air filters in your heating and cooling systems can significantly improve indoor air quality. It helps in reducing dust, pollen, and other allergens.
Air Purifiers: Consider investing in an air purifier, especially if you have guests who suffer from allergies. Air purifiers can help reduce airborne particles and improve the overall air quality.
Dehumidifiers: In areas with high humidity, a dehumidifier can be beneficial. It helps in reducing mold growth and makes the air feel more comfortable.
5. Repair Broken Appliances
The holidays often revolve around food, so ensure your kitchen appliances are in top shape.
Check Your Oven and Stove: Ensure all burners are working and the oven heats correctly. If there are issues, consider getting them fixed or using a portable stove.
Inspect Other Appliances: Make sure your refrigerator, dishwasher, and microwave are functioning properly. It might be a good time to defrost your freezer if it's been a while.
Preparing your home for holiday guests doesn't have to be stressful. With a bit of planning and these practical tips from Expert Air, you can ensure your home is guest-ready, allowing you to enjoy the festivities to the fullest. Contact us today to get your home ready for the holidays. Happy hosting!
Call (281) 428-7344