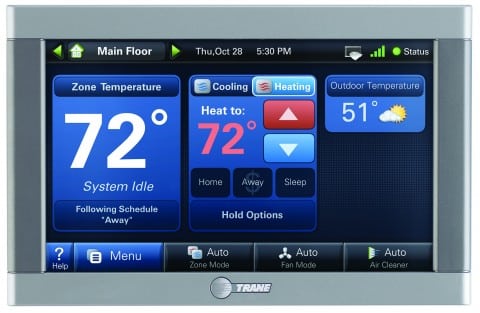 If you are tired of having an imbalance in temperatures in your home or office building, you may be suffering from inadequate cooling options, with a solution option of zoning for your HVAC system. If during the summer months, it seems some rooms never cool off, or in the winter it seems some rooms never warm up while others do, you may need to consider zone systems for your residential or commercial cooling needs.
To determine if you should seriously consider changing your current ac system and retrofit a zone system or to have a new installation all together, consider the following:
Some areas get hotter or colder than others
Do you have multiple floors in your floor plan
Do you have vaulted ceilings
Do any of your rooms have floor to ceiling windows
Do some rooms get little to no use
Does a part of your structure lay over a basement
Do certain users have different temperature needs than the rest
If you answered yes to two or more of the above questions, you should consider contacting Expert Air, your local HVAC contractor, to determine if a zone system is advised for your home or office. Ideally, you can expect to spend around $2,500 – $3,500 if the zone system is installed at the beginning, whereas if you are installing only part of the overall HVAC system, you can anticipate higher costs.To get an accurate estimate, contact Expert Air for your onsite evaluation.
The main factors to evaluate when considering zoning for your HVAC system include:
Comfort
Improved comfort is the main goal for HVAC zone system
Eliminate hot or cold spots, regardless of ac system running
For those who prefer it cold, get it, while those who like it a little warmer, get it too
Save Money
Conserve energy and lower your monthly utility bill
Specifying the area for cooling/warming instead of a whole home/building means no wasted energy
Control
The ability to choose individual sections for specific temperatures. Takes comfort, energy savings, and overall control into consideration
Whether you are focusing on one, two, or all three factors for benefits of HVAC zoning, the professionals at Expert Air are trained and efficient in evaluation, installation, or repair. Let the knowledge of all the pros and cons of zone systems be at your fingertips, when you work with the HVAC certified technicians at Expert Air.