Just in time for the new year, we are improving our annual maintenance plan to include two new service features – chlorine tablets and mildew preventative spray. Both additions to our maintenance plan lineup are important in keeping your HVAC system running while keeping you and your family safe from mold and bacteria that could build up in your system.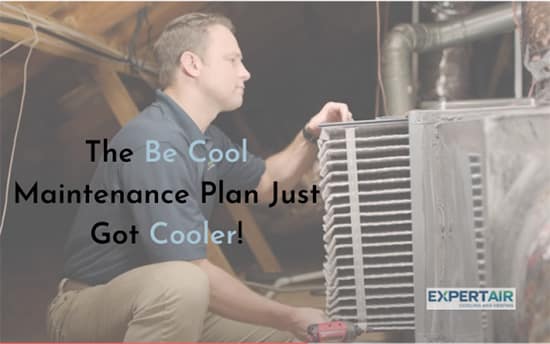 Warranty Compliance
In addition to making sure your HVAC system is ready for the hot and humid days of summer and the cool winter days in Houston, being a Be Cool Member also helps keep your HVAC equipment in warranty compliance. This is important in case you have major repairs come up you have done your part to maintain your system. Remember that parts and labor warranties are separate. With new HVAC system installations, you receive a two (2) year labor and 10-year parts warranty. You also have the option to purchase extended labor warranty coverage for an additional cost. Just ask about pricing when you are scheduling your installation. At Expert Air we handle submitting the warranty paperwork to the manufacturer so you can be rest assured your system is covered.
Plan Benefits
For $169 a year you will receive the following benefits for joining the Be Cool Club. Additional units are $149. Don't forget to mention the coupon for $20 off when calling to join!
Two (2) maintenance checks per year (Spring/Summer, Fall/Winter).
Priority scheduling
24-hour emergency service
Discounts on equipment, accessories, and service.
For full details about the Be Cool Club call now.
Call 281-428-7344 to join today or if you have questions!