We're halfway through the month of March, but that shouldn't keep you from planning ahead to make sure your HVAC system is prepared for the upcoming hot spring and summer months in Houston! There are several benefits to having your AC checked before your system starts working the hardest months of the year.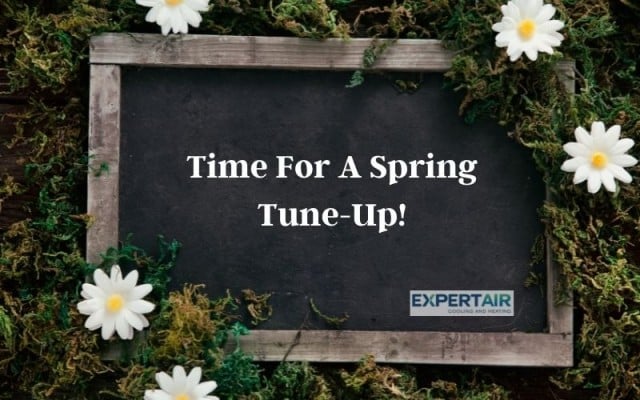 Warranty Compliance
Keep your HVAC system in compliance with your warranty. If you purchased your HVAC system from Expert Air, you would have received a 2-year parts warranty that was validated when the system was installed. Maintaining your HVAC system is similar to taking good care of your vehicle. Making sure your belts and hoses are in good working order and that your condenser coil is clean and your air filter is changed is similar to regularly changing your oil and rotating your tires. Should you need repair work on your HVAC system, you will be able to show that it was maintained properly when submitting it for warranty coverage.
Peace of Mind
There is nothing worse than your AC not working in the summer heat and humidity in Houston. While having your system checked will not guarantee that repairs won't be needed down the road, having an experienced Expert Air technician perform a tune-up or maintenance check can help diagnose potential issues before they happen.
What is a tune-up?
Our technician will check the following on your AC system. 
Condenser Coil (cleaned as needed)
Refrigerant Charge – checked by superheat/sub-cooling method (turbocharging)
Controls & Safeties – Inspected and tested
Relays & Contactors – Inspected and cleaned
Crankcase Heater – Operationally inspected
Unit Wiring – Inspected and loose connections tightened
Temperature and Pressures – Taken and recorded
Capacitors – Tested
Give us a call today to schedule your Expert Air Spring Tune-Up at 281-428-7344 and be prepared for the hot and humid season ahead of us!