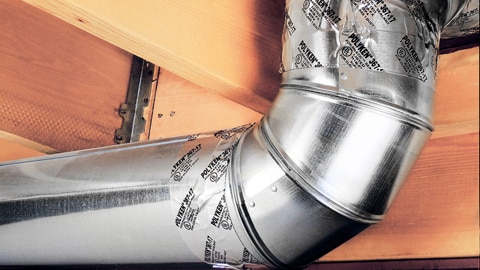 Duct sealing becomes necessary when leaks are present. Leaks can occur over time. If you've noticed higher electricity bills, more humidity in the ac system, or decreased air quality, it's time to call the professionals at Expert Air. Duct sealing is necessary but beyond the requirement there are multiple benefits to the HVAC service provided by Expert Air. Below are the major benefits of duct sealing, whether residential or commercial.
Increased Comfort.
Consistent temperatures, experience what you want when you want. Reliability.
Indoor Air Quality Improvement.
Decreased pollutants caught in the ductwork that triggers allergy or asthma symptoms.
Elevate Safety Measures.
Backdraft occurs when leaky ductwork is what you have. Functioning appliances naturally release combustion gases through the ventilation system. Duct sealing increases safety in your home or business.
Lowered Expenses.
Upfront costs pay themselves off sooner than expected when it comes to duct sealing
Save up to 30% in energy bills
Lowered energy consumption equates to lower energy bills and an ac system that works more efficiently
If you are ready to experience all the benefits of Duct sealing and enhance the lifespan of your HVAC system, contact us at Expert Air to schedule your appointment, discuss in-house financing, or to schedule your free estimate.