When was the last time you ventured into your attic to really inspect what is up there? You may use it to store seasonal holiday decorations, suitcases, or items you thought might come in handy one day. Aside from an out-of-the-way storage area, your attic plays an important role in your home's energy efficiency.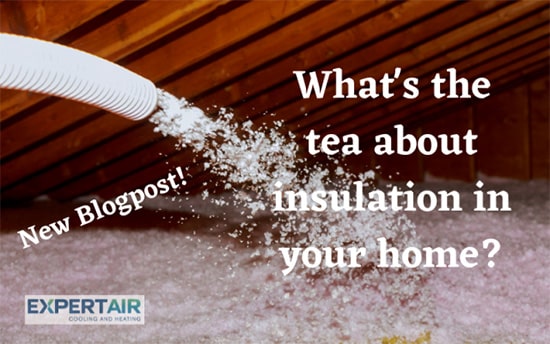 Comfort in your home is important, but it should also be energy efficient. That's where the professional expertise of Expert Air comes in. Our technicians are knowledgeable in blown insulation, attic ventilation and radiant barriers, which can all play a role in ensuring your home isn't wasting energy.
Blown insulation can provide an efficient heat barrier because of its ability to get into the corners and cracks of the attic that regular rolls of insulation cannot get to. Blown insulation can be installed easily and quickly using cellulose made of recycled cardboard or paper.
While insulation is an excellent way to protect your home from heat loss and heat gain, the addition of radiant barriers protects your home from heat radiation. A radiant barrier is a reflective material that is layered over the substrate of your roof or attic to protect against radiant heat from the sun. Radiant barriers can reflect up to 90% of the heat that hits them. This keeps more heat out of your attic where most of the heat gain occurs causing your air conditioner to work harder to cool your home.
The third component to your home's energy efficiency is attic ventilation. With proper ventilation, heat can be exhausted to the outside to lower the temperature in the attic, allowing your air conditioning system to not work as hard to keep your home cool. In addition to ventilation installation, our technicians are also experts when it comes to repairs and service.
If you would like more information about blown insulation, radiant barriers, and attic ventilation, or you would like one of our technicians to assess the existing equipment in your home, don't hesitate to contact us at 281-428-7344.