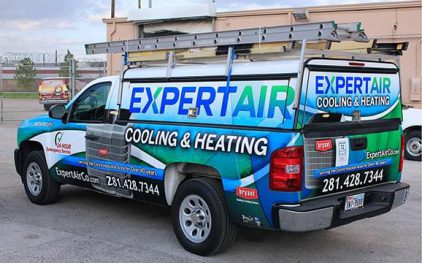 Commercial HVAC in Humble
When it comes to commercial HVAC in Humble, TX, you need a team that you can rely on to get to you quickly, assess your HVAC needs accurately, and get any needed work completed fast. At Expert Air Heating & Cooling, we are the team you've been looking for.
We understand that commercial customers need different things than residential ones, and that different businesses may have needs that are different from each other, too. We'll do everything we can to keep you doing business as usual while we work to fix your HVAC system.






Diagnostic of AC Unit
Get detailed results in minutes, and accurately know the issue.
Review Your Options
Our expert will review your options based on the problem.
Reliable Results
We provide the best solutions possible, quickly and efficiently.
Commercial HVAC Repair
When you don't have the heating or cooling power you need for your business, your tenants, customers, clients, and employees will all be uncomfortable. This makes it hard for them to invest in your business the way you need them to.
That's why we are here for you. Call us for commercial HVAC repair in Humble, TX and we'll get someone out to you fast. Before you know it, we'll have your system working again and you won't have to worry anymore.
We can also help you get the perfect new commercial HVAC system in Humble, TX for your business needs. Whether you have a small building or a large one with a complex HVAC setup, we will help you get optimal heating and cooling for your space.
Stop worrying about getting a new commercial HVAC system and let us take your stress and anxiety away. We'll match you up with the perfect new system for your specific needs, then install it fast. Our team will test everything before we leave, too, to make sure it will work the way you need it to.
Maintain your commercial HVAC system in Humble, TX to optimize its efficiency and find any problems before they become catastrophic. When you call us for maintenance, we'll look for any necessary repairs and complete them, too, so you won't have to worry so much about sudden breakdowns or other emergency issues.
We'll also test your HVAC system to make sure every part is working as designed. We can change filters, clean out the system, and visually inspect any ductwork you have, too.
Commercial HVAC Pros in Humble, TX
Call us at Expert Air Cooling & Heating today, or anytime you need commercial HVAC services in Humble, TX. Make an appointment with one of our experts today!

Extraordinary Results From Our Experts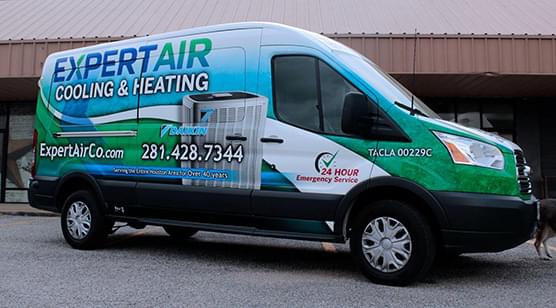 Comfort Solutions for Texans
Honest, Professional, Quality Service
For over 40 years, the heating and air conditioning professionals at Expert Air have provided quality and honest Baytown and The Woodlands HVAC service.
Our team is dedicated to our customers' complete satisfaction and to the quality of our workmanship.