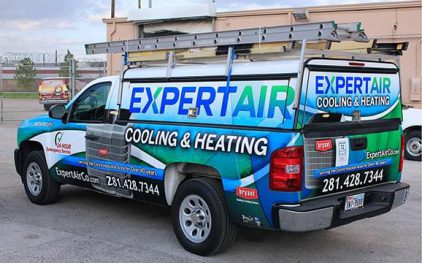 Heating Humble, TX
If you're looking for reliable help with your heating in Humble, TX, then you don't need to go anywhere else. At Expert Air Cooling & Heating, we'll work on your furnaces, boilers, and heat pumps. Our team will get you warm and comfortable at home again in no time, because we know you require comfort all winter long.
Contact us for everything from heating replacement to heating repair in Humble, TX now!






Diagnostic of AC Unit
Get detailed results in minutes, and accurately know the issue.
Review Your Options
Our expert will review your options based on the problem.
Reliable Results
We provide the best solutions possible, quickly and efficiently.
Heating Repair
Heating repair in Humble, TX is easy when you choose to work with us. Our technicians promise to get to your home quickly, because we want you warm again as soon as possible. Reach out to us if:
Your heater makes unusual noises
Your heater blows lukewarm air
Your heater won't turn off
Your heater turns off and on rapidly
You are cold at home even though your heater is running regularly
You have to keep changing the temperature on your thermostat to stay warm
We'll fix any problem your heater throws at us, and we're confident that we can because we have worked on so many units over the years. Don't wait to call us for heating repair in Humble, TX!
It's easy to get the new heater you need when you call us for Humbler, TX heating installation. We'll match you with a new heater that suits the way your system is set up, the size of the space that needs heating, your usage patterns, and more.
When you choose your new heater, we'll order it and make sure it gets installed properly. Every heating installation in Humble, TX that we perform gets tested over and over again throughout the process, to make sure it's working well for you.
Heating maintenance in Humble, TX is simple when you give us a call, because we'll take care of everything! No matter what type of heater you have, we'll test it to make sure it's working well. If our team finds problems, we'll notify you and arrange to get them fixed fast so you won't have to worry about heat all winter long.
We will perform any furnace service in Humble, TX that you require. From fixing furnaces to replacing them and maintaining them, there's nothing we won't do for you. Call us today for furnace repair or furnace replacement in Humble, TX so we can help you get your heat back on soon!
We can also take care of all necessary boiler services in Humble, TX, including boiler repair, boiler replacement, boiler installation, and boiler maintenance. Just let us know you have a boiler when you call!
Our Humble heating team also fixes, installs, and maintains heat pumps. Our experienced and highly-trained heating technicians have worked on a lot of these units over the years, so you can trust us to get your heat back on fast!
Humble Heating Professionals
Call the Humble heating pros at Expert Air Cooling & Heating today to get your home warm again soon. Rely on our experience and professionalism whenever you you need maintenance, replacement or heating repair in Humble, TX; we'll get you the solutions you need!

Extraordinary Results From Our Experts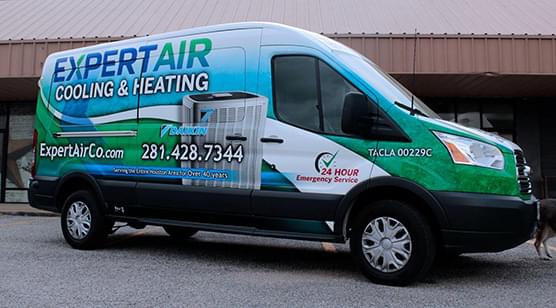 Comfort Solutions for Texans
Honest, Professional, Quality Service
For over 40 years, the heating and air conditioning professionals at Expert Air have provided quality and honest Baytown and The Woodlands HVAC service.
Our team is dedicated to our customers' complete satisfaction and to the quality of our workmanship.