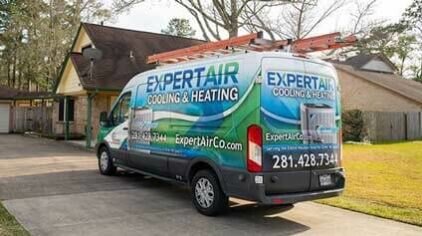 Indoor Air Quality Humble, TX
When you need to improve your indoor air quality in Humble, TX, contact us at Expert Air Cooling & Heating right away. Our team will get an expert out to you fast to figure out the best indoor air quality solutions for your needs. No matter what that looks like, whether it's repairing an air purification system or installing new insulation, we'll make sure you have the clean air you need to stay healthy at home!
Call us for help with your indoor air quality in Humble, TX today!






Diagnostic of AC Unit
Get detailed results in minutes, and accurately know the issue.
Review Your Options
Our expert will review your options based on the problem.
Reliable Results
We provide the best solutions possible, quickly and efficiently.
Air Filtration & Purification
We offer a complete line of air purification and filtration options in Humble, TX. Our team can match you up with the solutions that will be best for you based on the pollutants you want to eliminate, the type of HVAC system you already have, your budget, and more.
We'll install your new air filter or air purifier, too, and tell you how to maintain it so it will keep running well for years. Contact our Humble air quality specialists today to get cleaner air at home soon!
Keeping your home at an optimal humidity level will help you stay comfortable there and may improve your health, too. Our Humble air quality team will install a whole-home dehumidifier so you will always be happy with the humidity levels in the air your family is breathing.
If you have major holes or cracks in your ducts, our duct sealing in Humble, TX is a good choice for you. We'll make sure the hot and cold air generated by your HVAC system stays in your ducts, where it can help you get comfortable, and doesn't end up jettisoned somewhere outside.
Our duct sealing process is quick and efficient. Once we know your ducts are candidates for it, we can get in and out in less than a day!
If you have bigger holes or cracks in your ducts, you may need duct repair or replacement. We'll assess your ductwork, figure out which option would be best for you, then start the job. Before long, your ductwork will be intact once again and you won't have to worry anymore. In fact, you'll be more comfortable in your home than you've been in a while. You might spend less on energy costs, too!
Humble Air Quality Specialists
Call us at Expert Air Cooling & Heating today, or anytime you need help with your indoor air quality in Humble, TX. Our team will get it you fast and get right to work so you can breathe better soon. Make your appointment now!

Extraordinary Results From Our Experts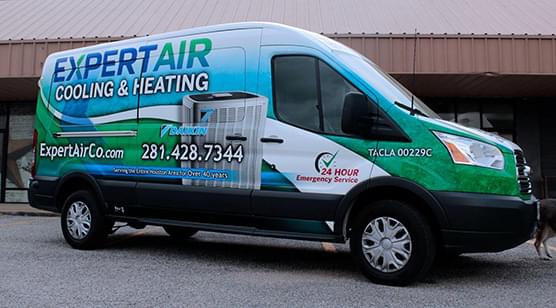 Comfort Solutions for Texans
Honest, Professional, Quality Service
For over 40 years, the heating and air conditioning professionals at Expert Air have provided quality and honest Baytown and The Woodlands HVAC service.
Our team is dedicated to our customers' complete satisfaction and to the quality of our workmanship.