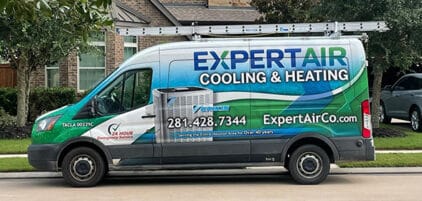 Insulation Humble, TX
When you want to stay cooler at home and save money on energy costs, look into insulation in Humble, TX. Insulating your home, or adding insulation if you already have some, means investing in both comfort and sustainability.
Some homeowners believe that insulation only pertains to heating and, therefore, is not terribly useful in Texas. However, insulation can actually help keep both hot and cold air in your home, making you comfortable and saving you energy all year round! Call us at Expert Cooling & Heating today to find out more!






Diagnostic of AC Unit
Get detailed results in minutes, and accurately know the issue.
Review Your Options
Our expert will review your options based on the problem.
Reliable Results
We provide the best solutions possible, quickly and efficiently.
Blown-In Insulation
Blown-in insulation in Humble, TX is one of the easiest ways to insulate your home. It's one of the least expensive and it's quick, too. We'll help you choose the best type of blown-in insulation for your specific needs, based on your budget, how much insulation you need, and more.
Our team can install blown-in insulation regardless of whether you have insulation in your home already. No matter what, we can add to your home's insulating power, so you can save energy, save money, and stay cooler!
If you don't have adequate attic ventilation in Humble, TX, your home may struggle to maintain the correct temperature. It can get too moist in the summer and can hold onto rain when storms come through. Adding ventilation can actually help you stay more comfortable and can prevent other problems, like mold and mildew growth, too.
We offer a variety of attic ventilation options that might work for you. We'll take a look at your attic and see which one might help you the most. We can also match your new system to your budget so you don't have to worry about money, either.
A radiant barrier in Humble, TX can prevent heat from radiating into your home. Other types of insulation don't deal with radiant heat, but this barrier handles it directly.
Radiant barriers involve installing a reflective sheet in your substrate. This usually occurs in the roof or the attic, though we can work with a number of structural situations. The reflective sheet sends radiant heat back out of your home, instead of absorbing it and making your HVAC system combat it.
Baytown Insulation Professionals
Adding insulation into your home in Humble, TX can help you save money because you'll be saving energy. It can also help you and your family stay more comfortable at home all year long. Make an appointment with our experts today!

Extraordinary Results From Our Experts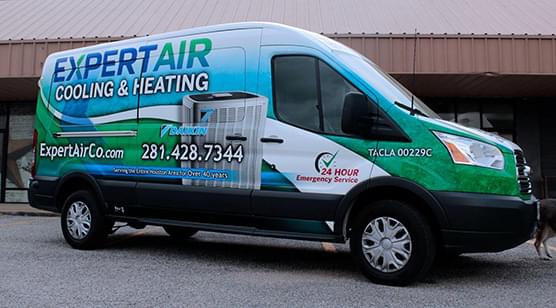 Comfort Solutions for Texans
Honest, Professional, Quality Service
For over 40 years, the heating and air conditioning professionals at Expert Air have provided quality and honest Baytown and The Woodlands HVAC service.
Our team is dedicated to our customers' complete satisfaction and to the quality of our workmanship.