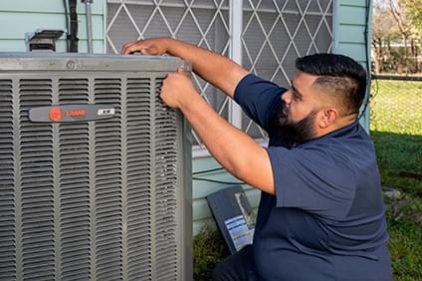 AC Repair Spring, TX
AC repairs are a last thing you need to worry about in Spring on a hot summer day. Because of the extreme summer heat that hits Texas every year, it's crucial that residents have access to reliable air conditioning. The air conditioner in your Spring, TX home puts in a lot of work, and even the best, most well-maintained units might develop glitches from time to time.
If you need AC repair in Spring, TX call Expert Air Cooling & Heating as soon as you discover a problem. We promise to dispatch an experienced AC technician to your location for a prompt diagnosis and repair.
If you're having trouble with your air conditioner, just call Expert Air!. We offer comprehensive air conditioning repair services in Spring and the surrounding areas. All of our technicians at Expert Air Cooling and Heating are experts in air conditioning, so they can handle any problems that your unit has. Occasionally, potential customers in Spring, TX will phone and question if they really need their air conditioner professionally repaired, or if they can do it on their own.   However, if little problems are ignored, they typically become big issues.
For any of the following issues with your Spring air conditioner, contact Expert Air Cooling & Heating:
Your air conditioner won't turn on, or it will only do so intermittently.
Your air conditioner cannot be turned off.
Your air conditioner switches on and off frequently during the day, which prevents it from chilling your home.
Warm, lukewarm, or hot air is circulated by your air conditioner.
Your air conditioner is making strange noises, like pounding or clanking.
Even with the air conditioning on full blast, your home is still too hot.
If you contact Expert Air Cooling & Heating, an AC repair technician from Spring will be dispatched to your home immediately to investigate the problem and make the necessary adjustments so that you can enjoy comfortable temperatures throughout the summer.
There is never a good time to call for repairs when your air conditioner breaks down. Because of this, Expert Air Cooling and Heating offers emergency AC repair in Spring and the surrounding areas.
Repairs for air conditioners in Spring, TX are handled promptly and professionally by our team of experts. You can call them at any time of day or night, on any day of the week, and at any time of year, and they'll be there to fix your air conditioner.
Air Conditioning Repair in Spring, TX You Can Trust
Call Expert Air Cooling and Heating when you need a dependable AC repair service in Spring, TX. We'll show you how easy it is to swiftly fix your air conditioner problems. Get in touch with one of our HVAC experts right immediately to set up a consultation!
Be Cool, Save Money
Protect your home with the latest technology and worry less with a lifetime guarantee on service parts. Join the Expert Air Maintenance Plan today!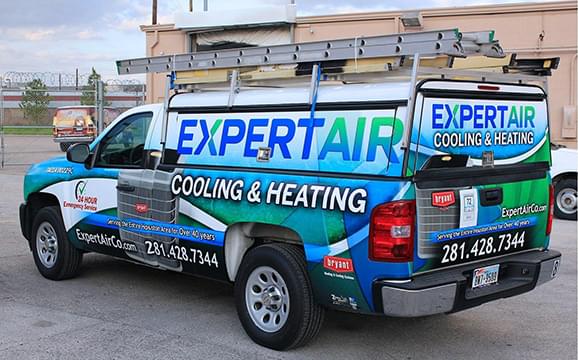 Spring AC Repair Recommended Readings