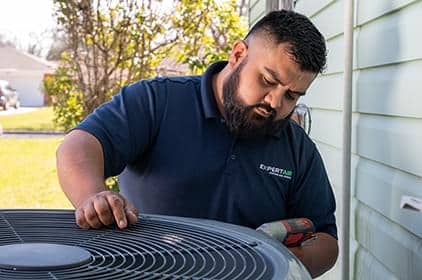 Air Conditioning Spring, TX
When you need help with your air conditioning in Spring, TX, contact us at Expert Air Cooling & Heating right away. Whether you have a central air conditioner or a ductless mini-split system, we'll work with you to figure out how best to get you and your family cool again at home, then implement your solutions fast. No matter what it takes, we'll get you the AC functionality you need!
Give us a call now for AC maintenance, AC installation or AC repair in Spring, TX!






Diagnostic of AC Unit
Get detailed results in minutes, and accurately know the issue.
Review Your Options
Our expert will review your options based on the problem.
Reliable Results
We provide the best solutions possible, quickly and efficiently.
Air Conditioning Repair
Give us a call anytime you need AC repair in Spring, TX. We'll work with you to make sure you can get the cool air you need to stay comfortable during the hot Texas summers. Rely on us because we'll always get to you quickly, start working right away, and keep at it until you are completely satisfied with your AC repair.
Not sure if it's time for an air conditioning repair in Spring, TX? Call us when:
Your air conditioner leaks
Your air conditioner won't turn on or won't turn off
Your AC cycles between on and off so quickly that it can't cool anything
You make changes at your thermostat but your AC doesn't respond
You hear odd noises coming from your AC unit
You get too warm at home even when the air conditioner appears to work normally
We'll fix these problems and more ASAP. Just give us a call to get your Spring, TX AC repair started.
When you're searching for a great new air conditioner, rely on our team for AC replacement in Spring, TX. We'll match you with a unit, then handle every piece of the AC installation. We'll work hard until you're completely satisfied!
We match you with a new unit based on:
The size of your home, in square feet
The number of days you run your AC in an average summer week
The temperature at which you like to keep your home
The type of system you need (central AC or ductless mini-split)
Your perspective on saving energy
Your budget
Every unit we recommend comes from a reliable manufacturer, so you'll be able to count on it for years. Call us for Spring, TX air conditioning installation today!
We'll help you out with air conditioning service in Spring, TX, too! When you call us for AC maintenance, our team will assess your AC system, inspecting each part and cleaning the unit as we go. If we find any issues, we'll let you know and get them fixed fast so you won't have to worry anymore. Call us for an AC tune up in Spring, TX before it gets too hot outside!
We work on ductless mini split AC systems, too. Just let us know that you have one of these Spring, TX air conditioning systems when you call so we can send the right person to your address. We can fix your ductless AC system, replace it, or even perform a ductless air conditioning tune up in Spring, TX.
Spring, TX Air Conditioning Experts
Contact us at Expert Air Cooling & Heating right away when you help with your air conditioning in Spring, TX. Our team will always work as fast as we can without sacrificing our workmanship, so you can stay cool all summer. Make your appointment with one of our experts today for AC installation, maintenance or AC repair in Spring, TX!

Extraordinary Results From Our Experts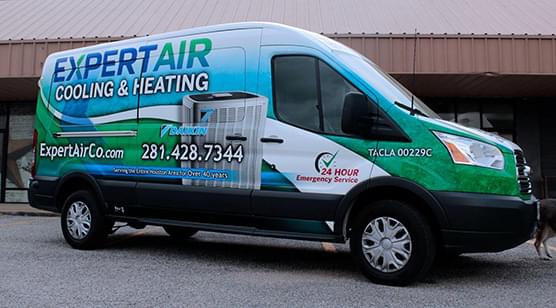 Comfort Solutions for Texans
Honest, Professional, Quality Service
For over 40 years, the heating and air conditioning professionals at Expert Air have provided quality and honest Baytown and The Woodlands HVAC service.
Our team is dedicated to our customers' complete satisfaction and to the quality of our workmanship.