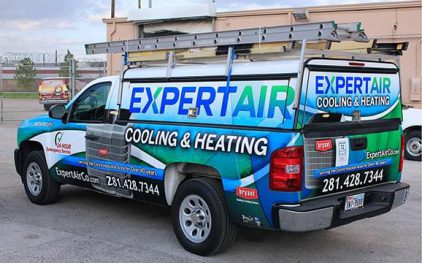 Commercial HVAC Spring, TX
If you run a business in Spring, TX, then you know how important it can be to have a functioning HVAC system all the time. If yours dies, your employees, tenants, clients, and customers could get uncomfortable, which can make it hard to do the business you need to do.
Call us at the first sign that you need help with your commercial HVAC system in Spring, TX. We'll get to you fast, evaluate your system accurately, then complete any work that needs to be done. Our team will always work efficiently to help you continue doing business as usual. Call today!






Diagnostic of AC Unit
Get detailed results in minutes, and accurately know the issue.
Review Your Options
Our expert will review your options based on the problem.
Reliable Results
We provide the best solutions possible, quickly and efficiently.
Commercial HVAC Repair
When you need commercial HVAC repair in Spring, TX, you need a team that can get to you quickly and resolve your HVAC issues fast. Contact us right away so we can get an expert on their way to your door ASAP.
Don't hesitate to call us with HVAC problems big and small. We know that small issues can become big ones fast, so we will always come to you to take a look at your system and try to get it working well again before that happens.
If it's time to get a new commercial HVAC system in Spring, TX, we'll help you find the system that will work best for you. We will match you with a system based on the size of your space, your heating and cooling preferences, and more. In the end, we'll make sure you get a system that will work well in your business for a long time.
We'll install everything for you, too, and test it before we leave. We'll make sure you have the heating and cooling power you need!
When you call us for yearly commercial HVAC maintenance in Spring, TX, we'll come out and test each part of your system. That way, we'll find problems before they become catastrophic and cause major discomfort in your business. We can also help your system work more efficiently so you won't have to spend as much on energy costs this year. Call now to invest in your business' future.
Expert Help for your Commercial HVAC in Spring, TX
Reach out to your team at Expert Air Cooling & Heating no matter what is going on with your commercial HVAC in Spring, TX. We'll get to you fast and help you resolve your heating and cooling problems fast so you can get back to business as usual soon.

Extraordinary Results From Our Experts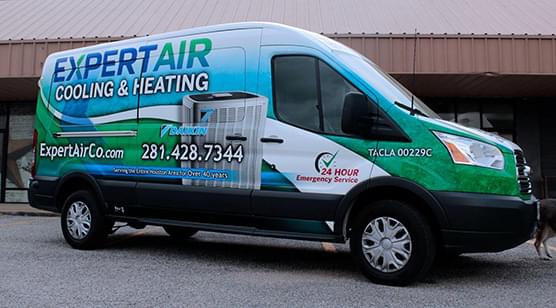 Comfort Solutions for Texans
Honest, Professional, Quality Service
For over 40 years, the heating and air conditioning professionals at Expert Air have provided quality and honest Baytown and The Woodlands HVAC service.
Our team is dedicated to our customers' complete satisfaction and to the quality of our workmanship.