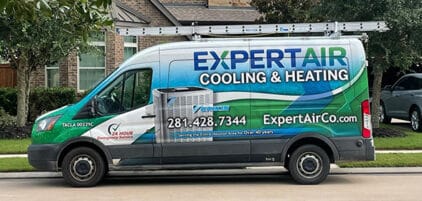 Insulation Service Spring, TX
When you need insulation in Spring, TX, contact us at Expert Air Cooling & Heating right away. Don't waste any time, because every day you spend without sufficient insulation is another day where you are uncomfortable at home or spending too much on heating and cooling. We'll work with you to help you find the best insulation option for your home, then help you implement it fast so you'll reap all of insulation's benefits ASAP.
Stop your search for "insulation companies in Spring, TX" and reach out to us today!






Diagnostic of AC Unit
Get detailed results in minutes, and accurately know the issue.
Review Your Options
Our expert will review your options based on the problem.
Reliable Results
We provide the best solutions possible, quickly and efficiently.
Blown-In Insulation
Blown-in insulation is one of the easiest types of insulation to install and it will give you a lot of bang for your buck. You can install blown-in insulation even if you already have insulation in your home.
Our team will help you select the best type of insulation for your needs based on how much you need, how much attic space you have, and your preferences for or against recycled materials. Then we'll install it for you fast so you'll have the insulation in Spring, TX that you need.
Sometimes, attic ventilation in Spring, TX may help you more than insulation. That might sound crazy, but it's actually not! When warm air rises and cannot escape your home, it's trapped there and it heats the whole house up. It creates one more feature that your AC must do battle with.
Proper attic ventilation can change all of that. It allows proper air circulation, which can make your cooling more efficient even in the middle of the summer. We can evaluate your home, then let you know if this type of ventilation is right for you.
Radiant barriers in Spring, TX attack one type of heat transfer that other kinds of insulation don't work against. Battling radiant heat will help keep your home cooler, no matter how hot it gets outside. These barriers are kind of like installing a sheet of reflective material under your substrate. It directs radiating heat back out of your home instead of absorbing it.
Help from Spring, TX Insulation Specialists
Lower your energy costs and get more comfortable at home today when you find the Spring, TX insulation solution that is right for you. Our team will evaluate your home, let you know what we can offer, then get to work. We won't rest until your insulating solution is installed and we verify that it's working for you. Make your appointment today!

Extraordinary Results From Our Experts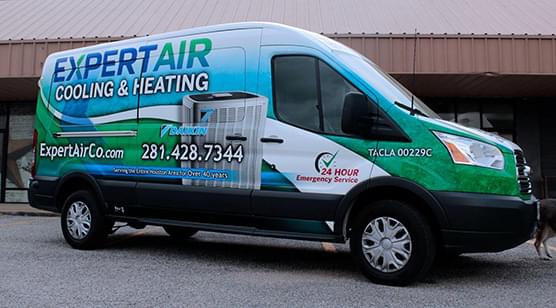 Comfort Solutions for Texans
Honest, Professional, Quality Service
For over 40 years, the heating and air conditioning professionals at Expert Air have provided quality and honest Baytown and The Woodlands HVAC service.
Our team is dedicated to our customers' complete satisfaction and to the quality of our workmanship.