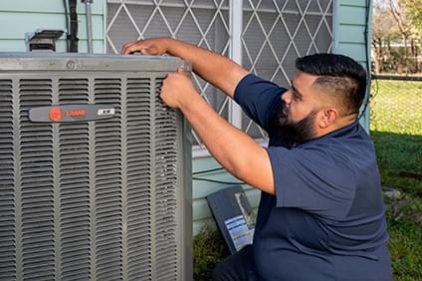 AC Installations Baytown, TX
Is it time to install a new air conditioner in Baytown? At Expert Air Cooling and Heating, we can assist you in finding the best new air conditioner for your family and making sure it's installed properly too!
Forget about Googling "air conditioning installation near me" or fretting about how to install a new air conditioning unit yourself. The professional Baytown air conditioning replacement specialists at Expert Air  will take care of everything concerning the installation or replacement of your air conditioner so that you won't have to worry about it any longer.
When choosing if it's time to buy a new air conditioner, there are a few things to consider.
What will it cost to maintain my air conditioner? It might be a wiser investment to buy a new unit if you frequently need expensive maintenance.
How many repairs have I recently made? If you've had to fix your air conditioner frequently, it may be worn out and requires a replacement.
Am I cool enough at home? If your home is too warm, it's possible that your AC is inefficient or too small for your household.
When was my air conditioner manufactured? It probably isn't running as well as it could if it is more than 10 to 15 years old. A new system could keep you cool and save you money.
Give us a call at Expert Air Cooling and Heating as soon as you decide it's time for a new air conditioning installation in Baytown. We'll send an experienced AC specialist to your home,  evaluate your current air conditioning setup and inform you if we believe a new air conditioner in Baytown the best solution for you.
If that's the case, we'll work tirelessly to get you the ideal air conditioner for your needs. We'll take the time to respond to all of your questions, such as "How much does air conditioning installation cost?" or furthermoreor, "How long does it take to buy a new air conditioner?"
We'll then get to work installing your air conditioning as soon as you're ready. All of our specialists are skilled at installing central air conditioning, so you can relax and let us do the hard work!
In Baytown, optimal comfort and air quality in newly constructed buildings depend on a reliable Baytown HVAC contractor like Expert Air. We specialize in tailored air conditioning solutions for builders and developers.
Our skilled Baytown AC installation technicians handle system design, installation, and maintenance for residential and commercial properties. From initial planning to system commissioning, we work closely with builders to ensure efficient, code-compliant air conditioning.
Recognizing the uniqueness of each project, we offer comprehensive Baytown AC services, including load calculations, ductwork design, and energy-efficient installations. Our commitment to industry advancements ensures comfort, energy savings, and sustainability. With a proven track record, Expert Air is your trusted partner for new construction HVAC, creating structurally sound and comfortable spaces.
Air Conditioning Installations in Baytown You Can Trust
When you want your air conditioning installation in Baytown done correctly, rely on the air conditioning specialists at Expert Air Cooling and Heating.
Put an end to your search for "air conditioning installation near me" and leave everything in our hands. Your comfort at home is our top priority, and we will be there whenever you call!
Schedule an appointment for your air conditioning installation by calling us right away!
Be Cool, Save Money
Protect your home with the latest technology and worry less with a lifetime guarantee on service parts. Join the Expert Air Maintenance Plan today!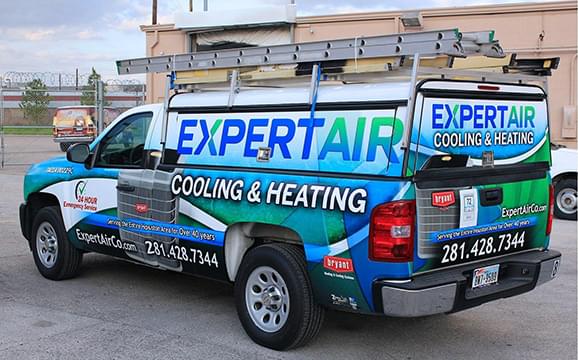 Baytown AC Installation Recommended Readings