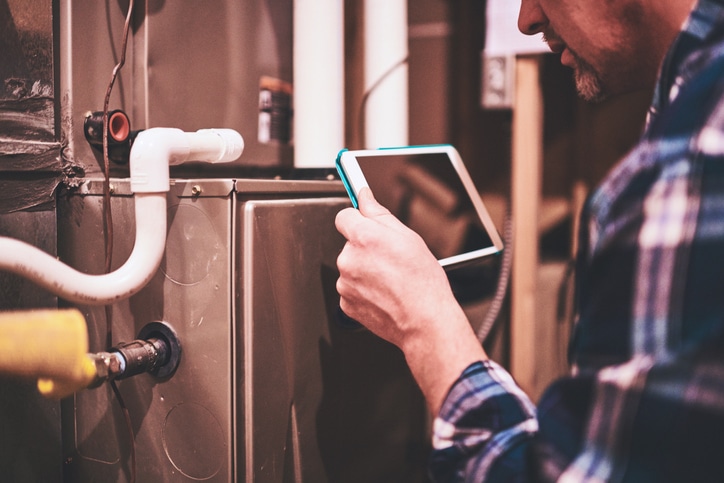 Did you know that maintaining your heater can help you stay warmer, save money, and more? It's true! Investing a few dollars in maintenance now could pay off, both this year and throughout the years to come. Learn more about what exactly is a heating tune-up, AKA heating maintenance!
If you're interested in scheduling heating maintenance for your heater, call us at Expert Air Cooling & Heating today. We'll get to you fast, test your system, and help you reap all of the benefits below.
Call (281) 428-7344
Keep Your Home Warmer
When you maintain your heater, whether you have a furnace or another system, it works more efficiently so you don't have to worry about it as much. When it's working efficiently, it will produce more heat faster. This means that there will be more heat to pump throughout your home. Even the rooms that are usually colder will get plenty of heat to warm them up when your heater is working well.
Use Less Energy
Efficient heaters use less energy to produce the same amount (or more) of heat. They don't have to invest so much in working well, so you won't need as much energy. This is great for the Earth because energy is a commodity that is not unlimited. It's also good for your wallet because your bills will be lower every month.
Invest Less in Heating Costs
Not only will your monthly energy bills be lower, but you won't have to pay to replace your heater so often. Heaters break down when they experience wear and tear. When they work efficiently, they don't experience as much of this. Thus, maintained heaters that are working as efficiently as possible should not experience as much wear and tear and, thus, should not break down as often.
Not only can maintenance save you on heater repair costs, but it can also prevent you from having to replace your heater so often. It's a similar process. Reduced wear and tear can keep the heater running well for years longer than it might have otherwise.
Get Expert Heating Maintenance in The Woodlands & Baytown, TX
Call us at Expert Air today to schedule your heating maintenance or to sign up with our Be Cool Maintenance Plan for discounts on your annual or seasonal heating tune-up. We'll send out one of our experts to test each component of your heater, change any filters you have, clean out the heater, and perform a visual inspection of your system. If we find problems, we'll fix them for you so you won't have to wonder whether your heater will work for you this winter.
Call us to get on our schedule for heating maintenance in Baytown or The Woodlands areas today!
Book Now
Learn More About Heating Maintenance in The Woodlands & Baytown Areas
Check out our blog posts below for some helpful info, expert tips and more!