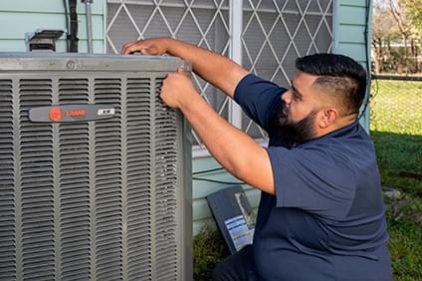 AC Installations Spring, TX
Do you need a new air conditioner in Spring, TX? At Expert Air Cooling and Heating, we can help you select and professionally install a brand-new air conditioner for your home.
Don't waste time worrying about how to install a new air conditioner or searching Google for "air conditioning installation near me." Expert Air's trained technicians in Spring  will handle every aspect of the installation or replacement of your air conditioner, alleviating you of all stress.
There are a few factors to think about while deciding whether or not to buy a new air conditioner:
How much would it cost to maintain my air conditioner? If you find yourself constantly needing to spend a lot of money on repairs, you may want to consider replacing the unit altogether.
How many repairs have I been calling for over the years? Your air conditioner may be worn out and need to be replaced if you've had to fix it repeatedly in the span of a couple years
Am I comfortable at home? If your home is excessively warm, it could be because your air conditioner is undersized or ineffective.
When was my air conditioner made? If it is more than ten to fifteen years old, it probably isn't performing as well as it could. A new unit could help keep you cool, and be more energy efficient as well!
When you decide it's time for a new air conditioning installation in Spring, TX give us a call at Expert Air Cooling and Heating. If we think a new air conditioner in Baytown is the best option for you, we'll send an expert AC technician to your home to assess your current AC setup.
If that's the case, we'll work hard to get you the best air conditioner for your needs. We'll take the time to answer all of your inquiries, such, "How much does air conditioning installation cost?" and "How long does it take to buy a new air conditioner?"
As soon as you give the go-ahead, we'll begin installing your air conditioner. You can sit back and let us do the hard work because all of our experts are skilled at installing any kind of air conditioning unit!
Air Conditioning Installations in Spring, TX You Can Trust
Expert Air Cooling and Heating is the company to call when you need professional air conditioning installation in Spring, TX.
Put an end to your search for "air conditioning installation near me" and put your trust in us. We care deeply about your quality of life at home and promise to be there whenever you need us.
Contact us right away to set up a time for us to install your air conditioner.
Be Cool, Save Money
Protect your home with the latest technology and worry less with a lifetime guarantee on service parts. Join the Expert Air Maintenance Plan today!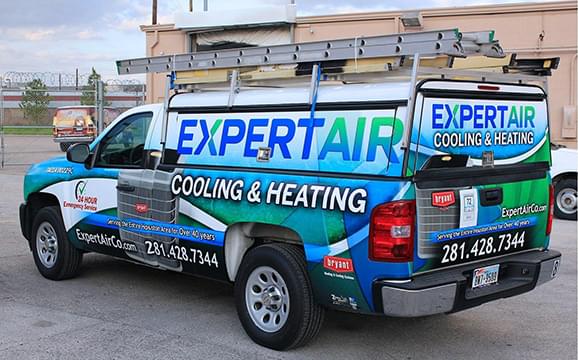 Spring, TX AC Installation Recommended Readings