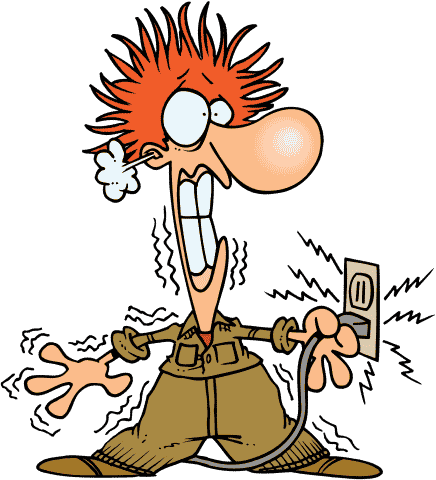 Electricity is a beautiful commodity that we require for many things of comfort and functionality in everyday activities. Electricity is also dangerous when mishandled. Dangerous to the point of deadly, so below are a few things professional electricians want you to know prior to any Do-It-Yourself projects.
Circuit Overload is Easily Possible. During home renovations, do your homework and ask the professionals on proper switches and outlets location.
Savings Now May Cost More Later. Choosing DIY when not experienced will cost you more in the long run. You may think YouTube channels of steps and materials is the way to go. Your lack of knowledge will likely result in further damage. Once this is accomplished, you will need help with the repair. Cost of professional repair plus cost of what you spent, plus potential for more costly repair due to your negligent actions equates to more money spent.
Follow Code Requirements. Home renovations may require changes to electricity.If you don't know code, you put your home in danger of hazards, and electricity codes are in place for a reason.Certified electricians are required to be up-to-date on all codes. Do your research, ask for guidance, or call the professionals at Expert Air.
Cutting Corners is Costly. When it comes to home renovations, the lack of skill and knowledge of DIY results can just be an eye sore like a bad paint job, but when playing with electricity, the error can cause injury, fire, or death.Saving money by doing it yourself can cost more than money can buy.Electrical design is systematic, so it's often not wise to tie into an existing circuit.
Tying Into an Existing Circuit can be Problematic. Electrical design is systematic, so it's often not wise to tie into an existing circuit.Just because it's there doesn't mean you should use it.Some circuits are meant to be separate.
Trust the Professionals. Training is necessary for knowledge and safety.Certified electricians go through grueling years of continued education and hands-on training to maintain up-to-date methods.Trust the professionals when it comes to the electricity in your home or office.
Trust the certified electricians at Expert Air.Keep your home safe and all your electricity functioning properly by calling Expert Air today.