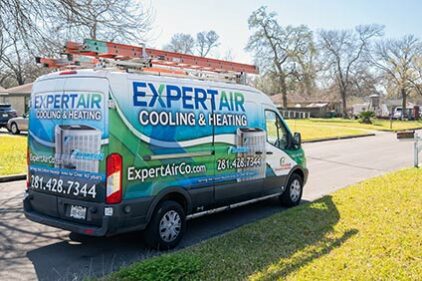 Heating Baytown, TX
When you need heating services in Baytown, TX, contact our team at Expert Air Cooling & Heating right away. We'll send out a professional Baytown HVAC technician to your address as soon as we can, because we want to make sure you can stay warm all winter long. Our team has experience working on makes, models and types of heaters, including furnaces, boilers, heat pumps and more.
Reach out to use when you need help with your heating in Baytown, TX!






Our Baytown Heating Services
Diagnostic of AC Unit
Get detailed results in minutes, and accurately know the issue.
Review Your Options
Our expert will review your options based on the problem.
Reliable Results
We provide the best solutions possible, quickly and efficiently.
Baytown Heating Repair
We'll complete any heating repair in Baytown, TX that you need to have done. Whether your repair is big or small, you don't have to worry because we'll get the job completed as soon as we can. Our experienced Baytown heating technicians want to make your life as easy as possible, so we'll get to you quickly, get straight to work, and only rest when your job is done.
We can take care of your heating replacement in Baytown, TX, too. No matter what it takes, we'll help you find a good heater that will work in your home. We base our matches off the type of system you need, the size of system you need, and any other details that we can uncover in a short conversation with you.
Pick out your new heater and we'll handle your heating installation in Baytown, TX, as well. Our team will make sure your new heater works according to manufacturer specifications and that you are actually able to get warm at home again.
Heating maintenance in Baytown, TX can help keep your heater running well for years. We'll clean it out, too, so it can work efficiently and save you money. We'll test each part, too, so we can let you know when something needs to be repaired or replaced before it breaks down on you. Stop feeling anxious about your heating when you let us maintain it today.
We offer a complete line of furnace service in Baytown, TX. So no matter what you need for your furnace, we have you covered. We can fix these, replace them, install new ones, and maintain them for you. Just let us know you have a furnace when you make your call and we'll send out an expert Baytown, TX furnace service tech.
We also provide a wide range of boiler services in Baytown, TX. Our boiler specialists will make repairs, install new units, replace old ones, and perform necessary maintenance so your boiler will keep working for you.
Our Baytown heating pros work on heat pumps, too. Once again, our services are comprehensive so each and every customer can get the heat they need and get through the winter in comfort.
In Baytown, ensuring optimal comfort and air quality in newly constructed buildings relies on a dependable Baytown HVAC contractor like Expert Air. We take pride in delivering tailored HVAC solutions for builders and developers.
Our skilled Baytown heating technicians specialize in system design, installation, and maintenance for residential and commercial properties. From initial planning to system commissioning, we collaborate closely with builders to ensure efficient, code-compliant heating solutions.
Recognizing the uniqueness of each project, we provide comprehensive HVAC services, including load calculations, ductwork design, and energy-efficient installations. Our dedication to industry advancements guarantees both comfort and sustainability. With a proven track record, Expert Air is your trusted partner for new construction HVAC in Baytown, creating structurally sound and comfortable spaces.
Help from the Baytown Heating Pros
Call us at Expert Air Cooling & Heating today to get help with your heating system soon! Whether you're calling for furnace service in Baytown, TX or help with your heat pump, we'll take your stress away and get your heat running again in no time.

Extraordinary Results From Our Experts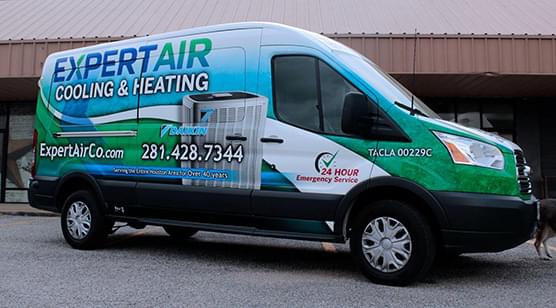 Comfort Solutions for Texans
Honest, Professional, Quality Service
For over 40 years, the heating and air conditioning professionals at Expert Air have provided quality and honest Baytown and The Woodlands HVAC service.
Our team is dedicated to our customers' complete satisfaction and to the quality of our workmanship.