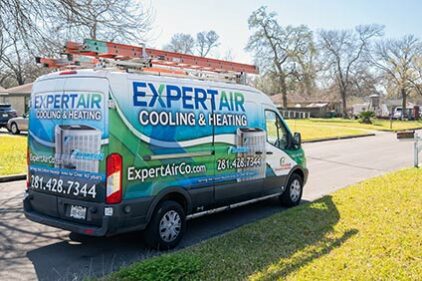 Heating Installation Baytown, TX
If you're looking for a new heater, call us at Expert Air Heating & Cooling right away. Our team would love to help you with your heating installation in Baytown, TX. We will always match you with a new heater that comes from a manufacturer we know and trust. In fact, we will never, ever ask you to install a heater that we would not be happy putting in our own home.
Reach out to us for expert heating replacement in Baytown, TX today!






Our Baytown Heating Services
Diagnostic of AC Unit
Get detailed results in minutes, and accurately know the issue.
Review Your Options
Our expert will review your options based on the problem.
Reliable Results
We provide the best solutions possible, quickly and efficiently.
Is It Time For A New Heater?
Do you think it might be time for heating installation in Baytown, TX but you're not sure? While the final decision is always up to you, our heating experts in Baytown recommend new heaters in the circumstances below.
You may want a new heater if your current heater requires extensive or expensive repairs.
It might be time to get a heating replacement in Baytown, TX if you have to repair your current one more than once each year.
Consider getting a new heating installation in Baytown, TX if your current unit is more than 10 to 15 years old, or if you're worried about your heater breaking down this winter.
Think about a new heater if your current heater is no longer able to keep you and your family warm all winter.
Finally, it's time to think about a new heating installation in Baytown, TX if you're concerned about energy efficiency and you know that your old unit is not working very well.
When you decide to get a heating replacement in Baytown, TX, reach out to us right away. One of our experts will be there soon!
Our Baytown heating installation experts will match you up with a new heater based on a few important factors. We will need you to answer some questions before we can help you find the best new heater for your home.
These questions will assess:
The size of your home in square feet
How often you expect to use your heater each winter
How cold or warm you like to keep your house in the winter
Your preferences for or against energy-saving appliances
Your current system and your level of satisfaction with it
Once you select a new system, our team will handle your Baytown heating installation as soon as possible. Once installed, we will test your new heater, too, to make sure that it is working for you. When you and your family have the heat you need, we will get out of your way!
Professional Baytown Heating Installation & Replacement
Contact us at Expert Air Cooling & Heating today for your heating installation in Baytown, TX! Whether you want to install a furnace, heat pump, or boiler system in your home, we'll take care of everything from the ordering to the actual installation so you don't have to stress.
Call us for your heating replacement in Baytown, TX and we'll get your heat running again in no time.

Extraordinary Results From Our Experts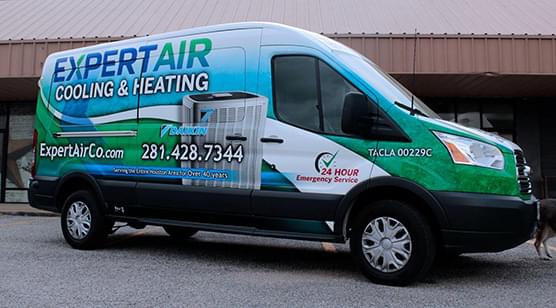 Comfort Solutions for Texans
Honest, Professional, Quality Service
For over 40 years, the heating and air conditioning professionals at Expert Air have provided quality and honest Baytown and The Woodlands HVAC service.
Our team is dedicated to our customers' complete satisfaction and to the quality of our workmanship.