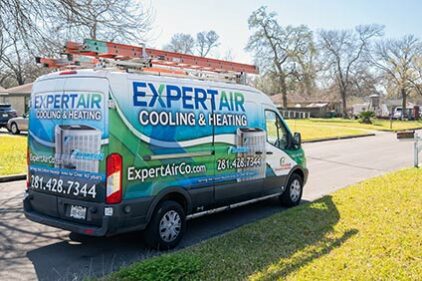 Heating Repair Baytown, TX
Are you concerned about the way your heater is working (or not working!)? Do you feel like there's something wrong with your heat even if you're not sure what it is?
Then call us at Expert Air Cooling & Heating today. We'll get a heating expert out to you fast. Once there, your Baytown heating expert will take a look at your heating system, testing as they go, until they figure out why it isn't working well. When we know that, completing your heating repair in Baytown, TX is easy!
Call now to get your heat back on fast!






Our Baytown HVAC Services
Diagnostic of AC Unit
Get detailed results in minutes, and accurately know the issue.
Review Your Options
Our expert will review your options based on the problem.
Reliable Results
We provide the best solutions possible, quickly and efficiently.
Signs You May Need Heating Repair
Are you not quite sure if it's time to call for help with your heater? Maybe you only have intermittent problems or you're cold at home but you can't find any issues with the heater. We can fix these problems and more!
Call us for heating repair in Baytown when:
Your heater doesn't turn on or turns on but won't turn off
Your heater goes back and forth between on and off so quickly that it doesn't effectively heat ur home
Your heater makes sounds you haven't heard from it before
Your heater smells like it is burning
Your heater leaks coolant or something else
Your heater only heats part of your home effectively
Your heater blows cold or lukewarm air
We can fix all of these problems and more. In fact, you can even call us if you simply have a question about your heating system. When you're not sure if it's working well or you're unclear about whether it could be working better, contact our heating team. We'll be there fast and help you get the answers you need.
Get Heating Repair in Baytown That You Can Trust
No matter what Baytown heating repair you need or what kind of system you have, our professionals from Expert Air Cooling & Heating are here for you. We will get to you as soon as we can, at a time that is convenient for you. Then we'll test each part of your heater until we determine what needs to be fixed.
From there, getting the heating repair in Baytown that you need should be easy. We'll perform the repair, then test the heater to ensure that it's working well. When you're getting warm again, we will get out of your way. Call now to get an appointment with one of our heating experts soon!

Extraordinary Results From Our Experts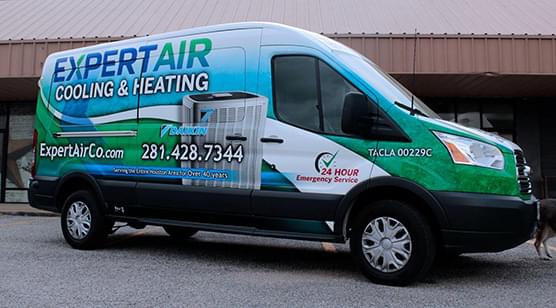 Comfort Solutions for Texans
Honest, Professional, Quality Service
For over 40 years, the heating and air conditioning professionals at Expert Air have provided quality and honest Baytown and The Woodlands HVAC service.
Our team is dedicated to our customers' complete satisfaction and to the quality of our workmanship.