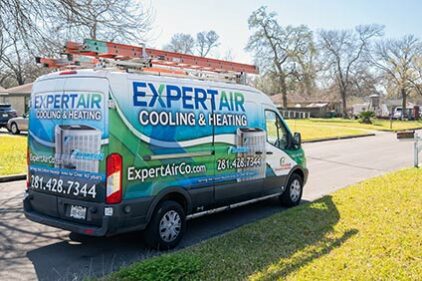 Heating Maintenance Baytown, TX
Did you know that investing in heating maintenance in Baytown, TX is one of the best ways to keep your home running well? When you call us each year to schedule your heating maintenance, you're showing just how committed you are to your family and their comfort and welfare.
Most heating systems need maintenance once a year. The best time to call us is right before you plan to start using your heater in the winter. However, the second best time to call us is now! No matter what time of year it is, we can come out and make sure your Baytown heating system is working well!






Our Baytown Heating Services
Diagnostic of AC Unit
Get detailed results in minutes, and accurately know the issue.
Review Your Options
Our expert will review your options based on the problem.
Reliable Results
We provide the best solutions possible, quickly and efficiently.
Top Reasons to Choose Heating Maintenance
Are you unsure whether heating maintenance in Baytown is worth your time and energy? At Expert Air Cooling & Heating, we understand that you want to be sure any investment you make will pay off.
We stand behind our Baytown heating maintenance and we believe you could reap the following benefits, as many of our customers already have:
Less worry about your heating system
Better energy efficiency
Lower energy costs throughout the year
A longer heater lifespan
Increased heat in your home, all while using less energy
Even heating throughout your home
If these are things you need in your life, call us now. One of our Baytown heating maintenance experts will be out soon so you won't have to feel anxious about your heater when winter comes to your front door!
We have a long checklist that we go through whenever you call us for Baytown heating maintenance. We can summarize that list as follows:
We will clean debris and dust out of your HVAC system. These can both cause air quality problems and make your system work less efficiently. We'll remove them for you.
We'll change your filters. If your system uses filtration, we'll make sure there's a new filter in place before we leave. If you use a special filter, be sure to have one on hand for our technician.
We'll visually inspect your whole HVAC system. We'll look at ductwork, wiring, and more to ensure everything is in great shape for optimal functioning.
We will test each part of your heater. If something isn't working well, we'll let you know and fix it for you ASAP.
Your Baytown Heating Maintenance Experts
Contact us at Expert Air Cooling & Heating today to get professional heating maintenance in Baytown, TX soon! When you call us for your heating maintenance, you're getting more than 40 years of expertise and quality work with honest quotes, pricing, and more! Call us at Expert Air Cooling & Heating today to schedule your heating maintenance in Baytown.

Extraordinary Results From Our Experts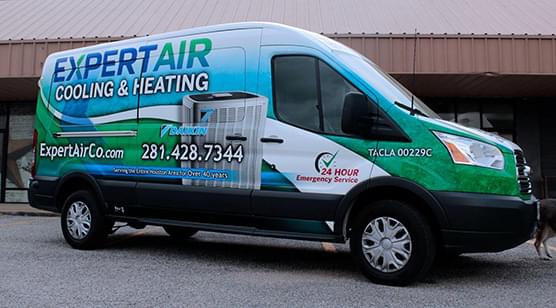 Comfort Solutions for Texans
Honest, Professional, Quality Service
For over 40 years, the heating and air conditioning professionals at Expert Air have provided quality and honest Baytown and The Woodlands HVAC service.
Our team is dedicated to our customers' complete satisfaction and to the quality of our workmanship.