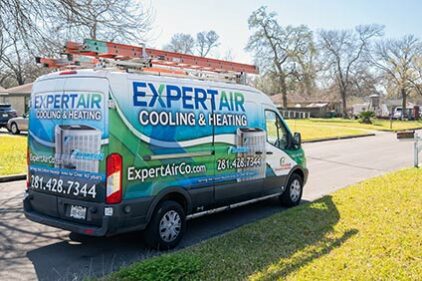 Furnace Service Baytown, TX
When you need furnace services in Baytown, TX contact us at Expert Air Heating & Cooling. We'll work with you to make sure you get the help you need so you'll have functional heat no matter how cold those winter winds blow. Call us now to get service soon.






Our Baytown HVAC Services
Diagnostic of AC Unit
Get detailed results in minutes, and accurately know the issue.
Review Your Options
Our expert will review your options based on the problem.
Reliable Results
We provide the best solutions possible, quickly and efficiently.
Furnace Repair
No matter what furnace repair in Baytown you need, contact our team to get help as soon as you notice an issue. We'll get to you fast and do our best to fix your furnace before you get too cold at home. Stop worrying and get our team working on your furnace repair in Baytown, TX soon.
Furnace Installation and Replacement
When it's time to get a brand new furnace in Baytown, contact us right away to get matched up with one that will suit your home and your specific needs. We'll make sure you get the perfect furnace and that it's installed right the first time!
Furnace Maintenance
When you need furnace maintenance in Baytown, TX we'll get to you fast. Our team will change your filters, clean out the furnace itself, visually inspect the electrical system and ductwork related to the furnace, and test each component of the furnace itself. If we find any problems, we'll let you know and arrange to get them fixed fast.
Not sure if it's time to call for a Baytown furnace repair? Our team recommends bringing in pros when:
Your furnace isn't turning on or is stuck on and won't turn off
Your furnace is blowing cold or lukewarm air
Your furnace is making unusual sounds
Your furnace doesn't respond to changes you make at the thermostat
You are too cold at home even when your furnace works normally
We will help you choose the right furnace for your house based on your answers to a few questions. These include:
How warm do you like to keep your home?
How often do you think you'll use your furnace?
How big is your home?
Do you want an energy-saving unit?
Answer these questions and we'll find you a new furnace from a reliable manufacturer.
Get Furnace Service in Baytown from the Team You Trust!
When you work with us at Expert Air Heating & Cooling, you'll always get professional furnace service from experts who know their jobs and won't sacrifice the quality of their work. Make your appointment now to get the Baytown furnace service you need soon!

Extraordinary Results From Our Experts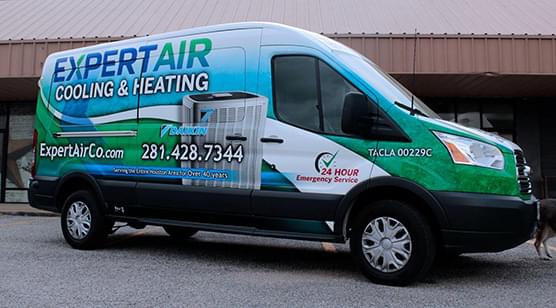 Comfort Solutions for Texans
Honest, Professional, Quality Service
For over 40 years, the heating and air conditioning professionals at Expert Air have provided quality and honest Baytown and The Woodlands HVAC service.
Our team is dedicated to our customers' complete satisfaction and to the quality of our workmanship.