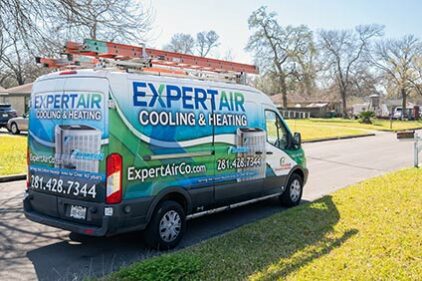 Heat Pump Service Baytown, TX
Do you rely on a heat pump in Baytown, TX? If you do, you can rely on our Baytown heating professionals at Expert Air Heating & Cooling. We keep heat pump professionals on staff for customers just like you!






Our Baytown Heating Services
Diagnostic of AC Unit
Get detailed results in minutes, and accurately know the issue.
Review Your Options
Our expert will review your options based on the problem.
Reliable Results
We provide the best solutions possible, quickly and efficiently.
Baytown Heat Pump Repair
We will tackle your heat pump repair in Baytown, TX fast! All you need to do is give us a call, let us know that you use a heat pump, and tell us what's been going on. We will send out a professional heat pump technician in a truck loaded with everything they will need to fix your heat pump fast.
If it's time to get a new heat pump, our team can help you with that, too. Our experts will help you find a heat pump that will work the best in your home. After we find one that works with your existing system, then we will install it for you and test it before we leave.
Don't try to install a heat pump on your own! This can cause a lot of problems with your home's comfort systems. Instead, bring in our team. We will make sure that each part of your heat pump is working, and we will ensure that it's functioning well with the rest of your system.
Call now to schedule your heat pump maintenance in Baytown, TX! When you maintain your heat pump, you are investing in efficient energy that will last for a long time. Our team will go through a comprehensive checklist to test each and every component of your heat pump. We will change any filters involved in your system, clean any dust and debris out of your system, and visually inspect your electrical connections, ductwork, and more!
If we find any problems with your heat pump, we will let you know that you need a heat pump repair in Baytown and schedule that for you. Our goal is to get your heat pump fully functional again before you need to rely on it.
Get Heat Pump Services in Baytown, TX
Contact us at Expert Air, Heating & Cooling now, or anytime you have questions about your heat pump in Baytown. We will connect you with a heat pump expert who will be able to respond to all of your queries and get your heat pump working again soon.

Extraordinary Results From Our Experts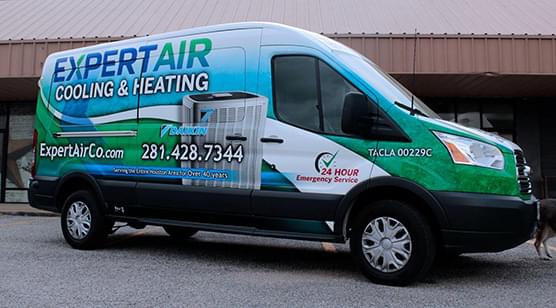 Comfort Solutions for Texans
Honest, Professional, Quality Service
For over 40 years, the heating and air conditioning professionals at Expert Air have provided quality and honest Baytown and The Woodlands HVAC service.
Our team is dedicated to our customers' complete satisfaction and to the quality of our workmanship.